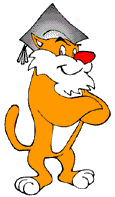 Class of 1961 Reunion!

The Class of 1961 will be holding its reunion at the Columbus Sheraton Hotel on October 5, 6, 7, and 8, 2001. All friends of the Baker High School family are invited to attend, especially those from the Classes of 1958 - 1964.
Friday night, October 5: Dinner and dancing at Al Who's. Time: 4:30 pm (for those who arrive early!) until 8 pm. Dinner at 6 pm.
Saturday night, October 6: Dinner and Sock-Hop at the Columbus Sheraton Hotel. Time: 6:00 pm; "Dressy-Casual" attire.
Cost: $60.00 per person (which includes dinner Friday and Saturday nights, and DJ). $40 per person for Saturday night only. Please send your checks to:
Elva Griner Sherwood
6448 Pinebark Way
Morrow, Georgia 30260
Deadline for pre-registration is September 25, 2001 !!
Click here for a registration form that you may print out and mail in! Click on *I'll Be There* at the Class of 61 Reunion to see who's coming!
Hotel Rooms: A special rate of $74.00 per night is available at the Sheraton. Call 706-327-6868. Ask for the *BHS Reunion Rate*.
Other Hotels: Extended Stay All-Suites 706-653-0131
Comfort Inn 706-322-6666
Hampton Inn 706-576-5003

Door prizes are now being accepted! If you would like to share something from your state, something you make, paint, or sing (tape/CD), be sure to put your name on the item and perhaps a story/description about it. The person winning your gift in the drawing will want to thank you! Send gifts to Elva Griner Sherwood at the address above, by UPS or US Postal Service, or bring them to the Reunion.
A Hospitality Room will be set up throughout the weekend. Goodies from Tom's, Coca-Cola, Pepsi, Keebler's, etc. will be needed if anyone can help out in this area.
A project to reprint BHS Annuals is being developed for those of you wishing to purchase a copy of one you may be missing. The new annuals will have the same photos on glossy paper, bound, and in hard cover; however, the original covers cannot be reproduced. The advertisements in the back will probably be left out in order to reduce costs. Annuals that can be reproduced are from 1945 - 1972. Contact Elva Griner Sherwood for further information.