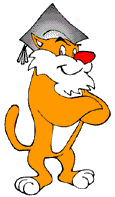 Class of 1981 Reunion !

The Class of 1981 will hold its 20 Year Reunion on August 10 and 11, 2001.
August 10- Ice-Breaker
The Loft
1032 Broadway
6:30 pm until ?
August 11- Family Picnic
Columbus State University Pavilion
(catering by Country's Barbeque)
11 am until ?
Dinner / Dance
Bradley Theatre
1241 Broadway
6 pm until 12 am
Dressy Casual Attire
Cost is $50 per person for picnic and dinner / dance until July 15.
Afterwards, cost is $55 per person.
On-site registration is $60 per person.
Additional guests for picnic (not attending dinner / dance) is $10 per person.
Please provide the names of all guests! Click here for a registration form that you may print out and mail in! And if you want to know who will be attending the reunion, click *I'll Be There*.
Make your checks payable to: BHS Class of 1981
c/o Robin Lee Crawford
909 Arapaho Ct.
Columbus, GA 31904
For more information, contact: Robin Lee Crawford
home - (706) 320-9218
cell - (706) 681-2153