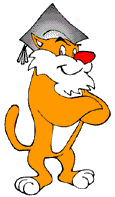 Class of 1982 Reunion !

When: Friday August 16, 2002 7 p.m. (Or Whenever)
Come as you are!! Mixer - Cash bar
Hang out with your old classmates!
Where:
Scooter's (On the Deck)
5251 Sydney Simons Blvd.
Columbus, GA 31904
770-327-3221
When: Sat. August 17, 2002 7 p.m.
Cocktail Attire Theme: Past, Present, Future
Guest "Teacher" Speakers
Slide Show
Silly Awards
Dinner, Dancing, and Fun
Where:
Bradley Theater
1241 Broadway
Columbus, GA 31901
770-321-8425
Business:
We are receiving money, questionaires, phone calls, and emails everyday, but we
are not there yet. The Bradley has extended our deadline for paying the fee
until August 6th. If you have not sent your money ($55 per person) to Lybia and plan to attend
PLEASE let us know. We must have a definite head count before the deadline.
If you have any issues with this, please let Lybia Denis Renfroe know ASAP.
Also, if you have not sent in your questionairer, please take a minute to
complete it and send it in. A lot has happened in 20 years! We plan to use
these for our database and the "Silly Awards", and we can't pick on you if
you don't send it in!
We are also in need of photos……Past and Present……and Baker memorabilia.
Please mail actual photos or email digital photos to Lybia.. Don't be
shy……just because you don't send in OLD photos, does not mean someone else
won't let us plaster you onto the slide show!
Everyone needs to register on www.baker.hs.org and Classmates.com. These are
great sources of information.
Stuff You Need to Know:
Mail checks ($55 per person) to:
Lybia Denis Renfroe
BHS Class of 82' Reunion
3812 Buckhorn Drive
Columbus, GA 31904
Home Phone: 706-568-6630
Work Phone: 800-337-1397 X6333
Cellular: 706-575-6924
Wendi Segrest Adkison
305 Maumee Blvd.
Weaver, AL 36277
Home Phone: 256-820-8086
Work Phone: 256-238-0579
Cellular: 256-225-9943
Pam Stallings Howell
Home Phone: 334-298-7067
Work Phone: 291-8245
Cellular: 706-718-4066
Cool Stuff:
Several folks have asked "Who all is coming". I am including a RSVP list and
a MIA list for your viewing enjoyment. Everyone should RSVP on Classmates.com
under the Class of 82 Reunion, and we can keep a current list. If anyone
knows the whereabouts of any of the MIA's, please let us know ASAP. We want
everyone plus some there!!!!!
Everyone is so looking forward to this!!!!!!See you guys there!!!!!!